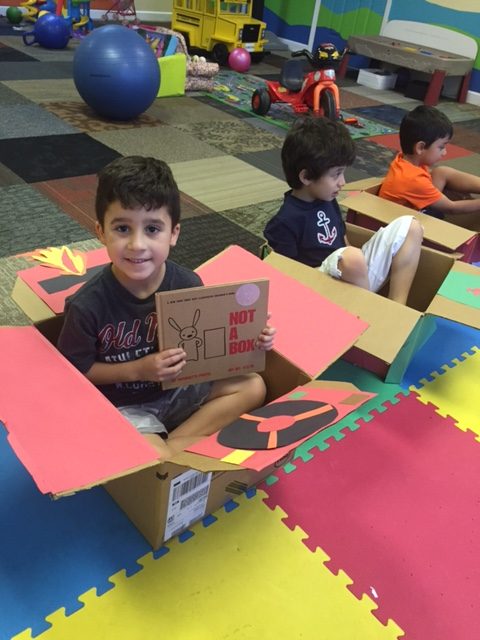 We know all children benefit from positive peer interaction and structured environment that summer camps provide. For mommy and daddy, summer camps help their children retain routine, while provide much needed respite. Santiago & Friends' summer camp is exclusively designed for children with autism spectrum disorder and other special needs. By enrolling in camp, children can continue to develop positive behaviors and social skills during the summer months while at the same time engaging in fun, age-appropriate activities.
Registration is NOW open! We're gearing up for Summer Camp 3.0. Last year we sang, jumped, skipped, laughed, played, and learned all summer long. Ready to learn with us again?
SESSION A
Week 1, June 5- Colors, Shapes
Week 2, June 12- Safety First
Week 3, June 19-America/Cultures
Week 4, June 26- Farm & City
SESSION B
Week 1, July 10- Ocean
Week 2, July 17- The Great Outdoors
Week 3, July 24- Jungle
Week 4, July 31- Professionals Week
BONUS WEEK
Week 1, August 7- Back-to-School Boot Camp
Registration
Spots in camp are on a first-come, first-served basis. A $100 non-refundable application fee is required.
Bonus Week 
Complete the interest form below to receive updates on our Summer Camp.
Want to see what we did? Here's a sample activity from last year's camp.