Lights. Music. Decorations. Presents.
The Holidays can be overwhelming. For someone with autism even more so.
"The break from routine during the holidays can be a stressful time for many children with autism and their families," said CARD director of operations, Sarah Cho, LCSW, BCBA
To help minimize a break in routine and help work through sensory issues that arise during this time of year, Santiago & Friends is hosting Winter Break Autism Day Camps. We invite you to click here and learn more about how your child can take advantage of our program offerings this Holiday season.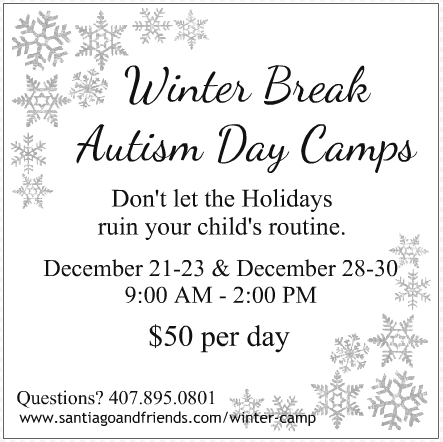 To register your child, click here.