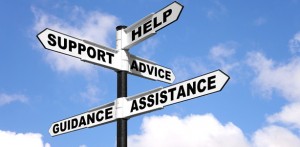 Parents are always their child's best advocates. Sometimes though, even with the best of intentions, parents need a little back-up when advocating for their child's educational future and rights.
That's where Santiago & Friends | Family Center for Autism can help!
Think of us as a partner around your kitchen table. Santiago & Friends' IEP Advocates have more than 25 years combined experience in the public school system. After being on the other side of an IEP table, our Advocates are prepared to help level the playing field and ensure that your child is happy and in an educational environment conducive to their development.
Trust in us to help advocate for your child.
What to Expect:
Bi-lingual Professional Advocate prepared to meet with school and district professionals on your child's behalf
Written requests on you and your child's behalf to ensure accountability from school and district staff
Staff knowledgeable about the IEP process and your rights
Knowledge on compliance and federal regulations
Why work with an advocate?
Santiago & Friends is passionate about our families and their child's success in our Center and at school. When we commit to working with a family, we commit to:
Ensuring that best plan possible for student success is developed and implemented during the academic school year
Be an active participant in a family's educational journey
Improving the communication between the family and school to ensure the family's voice is heard and understood regardless of language or cultural barriers
What we can't do:
We cannot guarantee a certain result or become involved in litigation. We offer non-legal advocacy only. Our IEP Advocates are former teachers with more than 25 years of experience in the public school system, not lawyers.
Next Steps:
To schedule a complimentary 15 minute consultation, call 407-895-0801.