Drowning, the number one cause of death for children on the autism spectrum.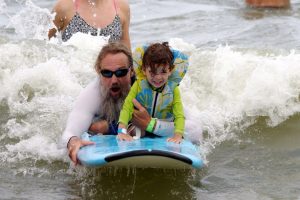 Temperatures are reaching an ultimate high and with this come the need for cooling off. Water has long been a source for entertainment and coping with the sweltering Florida heat. The Sunshine State poses a different problem. The peninsula is known for drawing in tourist year round but Florida residents tend to gravitate towards summer pool use.
According to an article by Disability Scoop, mothers of children with Autism experience stress levels similar to those of combat soldiers. This comes as no surprise. The National Autism Association states that 48 percent of children with autism have a tendency to elope; an increase is seen during the warmer months.
Steps can be taken to keep children with autism safe around water. Although preventative measures can be taken it is important to understand that there still are risk.
Wandering: Check Water First
Children with ASD have a tendency to wander. Water seems to be the "go-to" for autistic children. AWAARE (The Autism Wandering Awareness Alerts Response and Education) explains that you should first check areas where there is water, after you have called 911.
Swimming Lesson
Learning to swim cannot only be advantageous to keep children with ASD safe but it is also an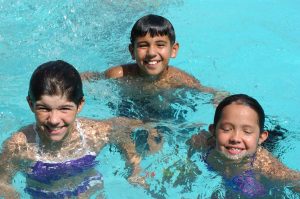 excellent form of exercise. The U.S. Center for Disease and Control states that a third of children with autism are overweight. Combining their love for water and need for exercise can make swimming a fun activity. Although your child can swim this does not equate to safety in water. According to AWAARE the final swim lesson should be with shoes and clothes on.
Keep Pools Secured, Not Just Yours
It is important to keep pool gates locked in your home and if fencing has not been installed it should be a priority. Doing your part to keep your child safe can be easy, but it is also important to alert neighbors of your child's condition. Ask them to notify you if they see your child around their pool area.
Summer is the perfect time to begin teaching your child water safety if you have not already done so. Make summer enjoyable and safe!
– Jennypher Sesin
Safety Toolkit
AWAARE Collaboration
Swimming Lessons
YMCA- Swimming Lessons for Children with Autism